Water is necessary in everyday human activities, and in the service of its unrestricted use, pipes and pipe elements are used for: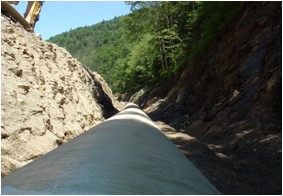 ✔ Transportation of drinking, raw, industrial, waste, sea,
and cooling water,
✔ Pipelines for mineshafts and hanging pipelines,
✔ Hydro-power plant pipelines,
✔ Sanitary-sewage systems,
✔ Irrigation systems,
✔ Ventilation systems,
✔ Drainage systems,
✔ Bridge drainage, and motorways drainage.
Bridge and motorway drainage, etc.

Proper functioning of drainage systems and sewage systems in buildings grants the planned life period of the objects and reduces maintenance costs. By using polyester pipes, not only is the demand for the low maintenance cost fulfilled, but the aesthetic criterion as well, i.e. harmounious unity of the pipe with its surroundings, since these pipes, after the production procedure is finished, are of coulour similar to concrete.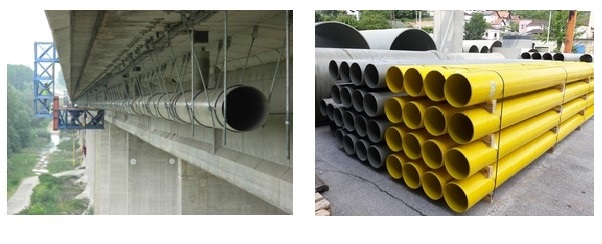 Hydro-power plant pipelines

Since 70% of earth surface is covered with water, it is at the same time one of the most important resources of the development of human society. A major part of electricity from the renewable energy resources is provided by hydroenergy.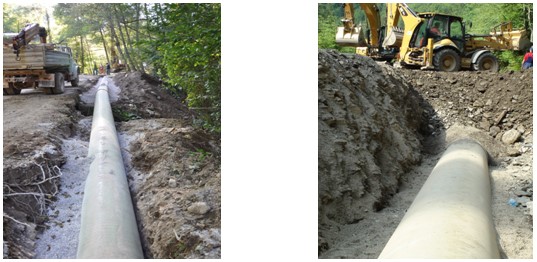 Small hydro-power plants take part with more than 3% in the total electricity production across Europe, and they are designed in such a way that they follow the natural course of rivers, in order to keep natural resources and reduce their own influence upon environment. Polyester pipes found a vast application area in this branch as well.