Tanks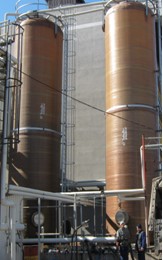 We produce tanks (cisterns) from reinforced polyester, resistant to a high number of organic and inorganic matter, acids and bases. Their application is storage and transportation of liquids in food or chemical industry. They can store chemicals within the range of -60 do +120 °C. For the pupose of maintaining the temperature of the matter stored, the tanks can be made with polyurethane thermoisolation.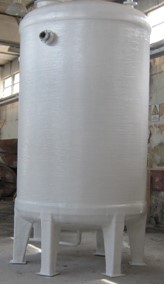 Tanks are products made from a number of segments, cylinders and ending elements – bottom. They can also have a number of chambers. They are equipped with pipe connections for water inlet and outlet, as well as for the complete discharge of the tank, then with overflow, vent and inlet opening as well as with all the necessary elements depending on the application of the tank and buyers' requests.


The internal surface of the tank being very smooth, it does not allow any piling up of the matter, which makes the tank maintanance and liquid storage extremely easy. The tanks can be above-ground, underground, and transportational.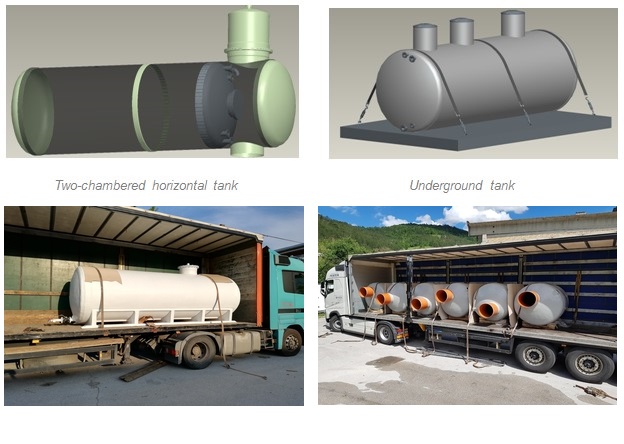 Cylindrical dishes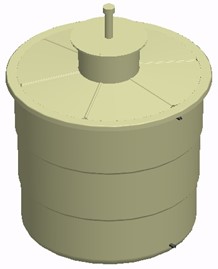 The application of polyester cylindrical dishes is placing and storage of animal food, storage and fermenting of all kinds of fruit and vegetables, and upon request, they can also be used as water reservoirs. Polyester is highly adequate material for these types of dishes due to its physical and chemical properties, since it does not corrode and it is long lasting.

We produce cylindrical dishes with and without covers, with a valve, connections, and a socket.